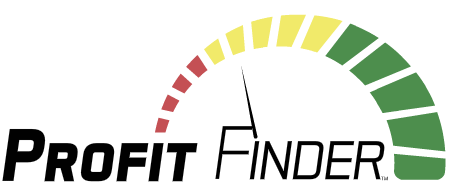 Minimize sort loss. Maximize profit.
Profit Finder™ is a unique, graphical tool available exclusively from Grand Valley Fortifiers. It has been created to help easily compare weights verses yields on your shipping grid and interpret how regularly you are hitting the mark! By better understanding your current shipping performance you can set goals to help increase the percentage of time you ship hogs in your grid's ideal weight zone, thus helping earn as many dollars as possible from your market hogs. Many producers who have signed up for the Profit Finder™ reports, are surprised with the number of dollars they're leaving on the table. Don't be caught leaving additional revenue on the table! Take advantage of Profit Finder™ and capitalize on additional profits from the hogs you're already shipping.
With Profit Finder™ you can minimize sort loss and maximize profit.

To learn more about Profit Finder™ and how you can use it on your farm fill out the from below to request a demonstration and to receive a sample report. We look forward to sharing this new service with you.
Want more information on Profit Finder™?
Get more info and receive a free Profit Finder™ sample report by filling out the form below.